---
Page Started 12-20-96
---
From the 1970's and the excentric Californian artist, Jim Rumph!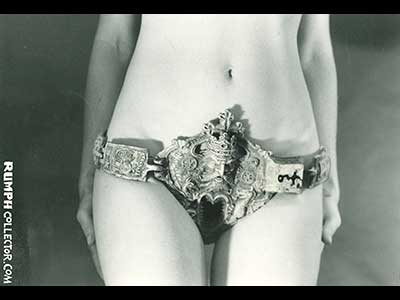 From the 1405 book "Bellifortis"
Another from the Museum at Cluny
That Cluny Museum must have a kinky collection!
Naughty turn of the century girls!
From the Museum at Cluny
Don't leave her at home without one! Chastity Belt
---

This is a popular page, but I'm at a loss for finding any more *genuine* antique chastity belt pictures. Send me any you might run across and I'll link you on this page!

That is if you want to be linked!


---

Back to Brian's Page of Antique Weirdness